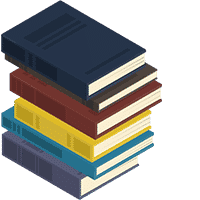 10 Classic Books to Read with Your Child
Telling stories is a great way to bond with your children. Reading sparks the imagination in all of us, and when children learn to read from a young age, the lessons they learn about in those stories stick with them. Learn about the top ten classic children's books you should read with your child.
A Wrinkle in Time
The classic children's book A Wrinkle in Time is about a scientist, Dr. Murry, and his two children. After going "missing" for a year, Murry's daughter (with the help of her little brother and a friend) discovers a time travel portal. They figure out that Dr. Murry has become trapped in a different dimension, and his only hope of coming home is through the help of his daughter. As the story progresses, she discovers her inner confidence and everyone (including Dr. Murry) returns home safely with a renewed sense of hope and optimism.
Animal Farm
Animal Farm tells the story of a group of farm animals that grow tired of having a human controlling their lives, and they devise a plan to take over the farm. The animals successfully claim it as their own after fighting with the farmer. While they begin enjoying their newfound freedom, the farmer returns, attempting to reclaim his farmland. The animals overtake him again, but soon afterward, a couple of the animals seek to gain power and influence over everyone else on the farm. This classic children's book sends a clear message to readers that they should be wary about who they follow and exemplify.
A Christmas Carol
A Christmas Carol by renowned 19th-century author Charles Dickens will always be among English literature's classic children's books. It tells the story of a character named Ebenezer Scrooge, a man much too obsessed with having money. At the beginning of the story, he does not care about those who are poor and needy. On Christmas Eve, he gets a visit from three different ghosts, who act as guides to help him change his perspective and discover that giving to those in need is much more important than having riches. This classic children's book teaches that anyone can change if they are willing to open their hearts.
Charlie & The Chocolate Factory
This is yet another timeless classic book for kids. Charlie and the Chocolate Factory tells the story of a poor boy named Charlie Bucket, who finds one of the few golden tickets hidden inside a Willy Wonka chocolate bar. Charlie and several other children tour through the chocolate factory by none other than Willy Wonka himself. Going inside the factory is a once-in-a-lifetime opportunity, and the kids could take just one adult with them to see it. As the factory tour progresses, this classic children's book teaches readers about the consequences of greed and selfishness.  
Harry Potter
Harry Potter is one of the most well-known and beloved classic children's books ever written. J.K. Rowling wrote a fictional story about the life of Harry Potter, a powerful wizard who sadly became orphaned when he was a baby. He was raised by his cruel, non-magical aunt and uncle and was often bullied by his cousin. On his 12th birthday, he gets accepted into Hogwarts, one of the finest schools of witchcraft and wizardry. Harry's life is anything but easy, but through his trials, he learns the power of friendship, integrity, and courage. This seven-book series is sure to leave a lasting impression on your children.
The Chronicles of Narnia
This classic children's book series is all about four siblings that happen upon a magical land (seemingly trapped inside a fancy wardrobe) called Narnia. They soon learn their destiny is to become kings and queens of this previously unknown world. Eventually, they leave the real world's troubles behind and stay in Narnia for years. Upon finding their way back to reality, it is as if they had never aged since the first day they entered Narnia. The level of character development and powerful life lessons in The Chronicles of Narnia makes it one of the top classic kids' books of all time.
The Hobbit
The Hobbit tells the fantastical story of Bilbo Baggins. Bilbo is a hobbit called upon to join a daring adventure with a group of dwarves on a journey to take back their treasure from an evil dragon in the mountains. While unsure of himself initially, Bilbo finds his sense of courage and overcomes the hardships he faces on this treacherous, death-defying journey. This story shows how Bilbo slowly transforms through his experiences, making him braver and wiser than he could have become had he decided to stay home in his comfort zone.
Grimm's Fairy Tales
Grimm's Fairy Tales contains an extensive collection of classic children's books that originated in Germany. Well-known stories such as Cinderella, Rapunzel, Hansel and Gretel, Snow White, Rumplestiltskin, and many others were authored by the Grimm brothers. These classic kids' books feature characters that must face their fears and overcome adversity, encouraging readers to learn how to make the right decisions, even when it is hard. 
The Magic Treehouse
Delve into the adventures of Jack and Annie, siblings who discover a magic treehouse that can transport them to different historical periods. This ongoing classic children's book series features various stories where readers can learn more about dinosaurs, Vikings, ancient Egypt, the American Revolutionary War, and other information from world history through the eyes of Jack and Annie. The Magic Treehouse will instill wonder and awe as you and your children read these stories together.
The Complete Hans Christian Andersen Fairy Tales
Stories such as The Princess and the Pea, The Ugly Duckling, Thumbelina, The Little Mermaid, and other classic tales make The Complete Hans Christian Andersen Fairy Tales an absolute must in your classic children's book collection. There's nothing wrong with reading fiction books to children as long as they can learn life lessons along the way, and these classic books for kids share poignant stories about discovering your self-worth.
Conclusion
Encourage the children in your life to develop a love of reading. Whenever a child opens a book, it opens up a new world of possibilities for them. Lead by example by reading books in front of your kids and sharing bedtime stories with them from a young age.
If you want to build up your classic children's books collection, order bulk kids' books from Millions of Books today. We have countless bulk children's books for sale, and we look forward to serving you.